Let us BUZZ a Popstars themed Party for your child between 4 and 9 years old. Buzz leaders will run an exciting, interactive adventure for your child and their friends at a time and place of your specification. While we occupy and engage the kidz on a journey of fun to fit the occasion, you will have the opportunity to catch up with your friends! A variety of themes available. Sneak peek into this theme below: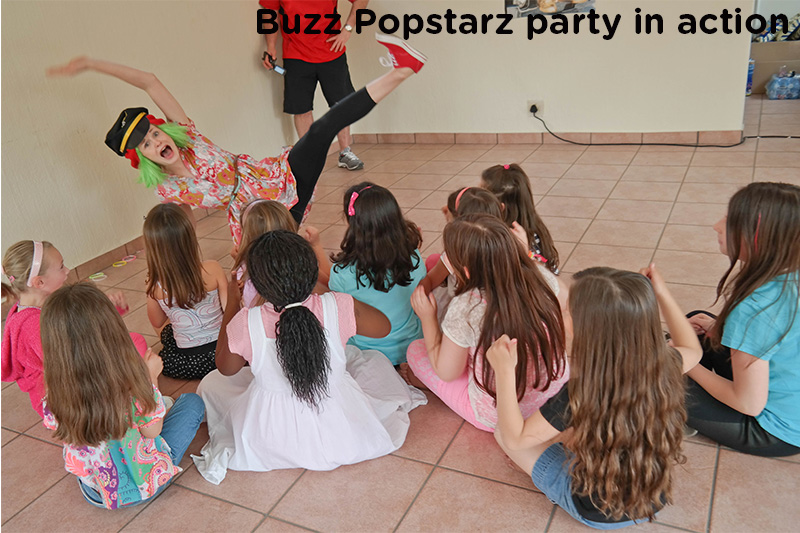 Popstars themed party synopsis
Which is your child's favourite pop star? Katy Perry, One Direction, Rihanna, Justin Bieber? The Buzz party leaders will challenge kidz to help their favourite popstar find the magic microphone that has been stolen. We will have kids up on their feet with fun songs, lots of dancing and hilarious games!